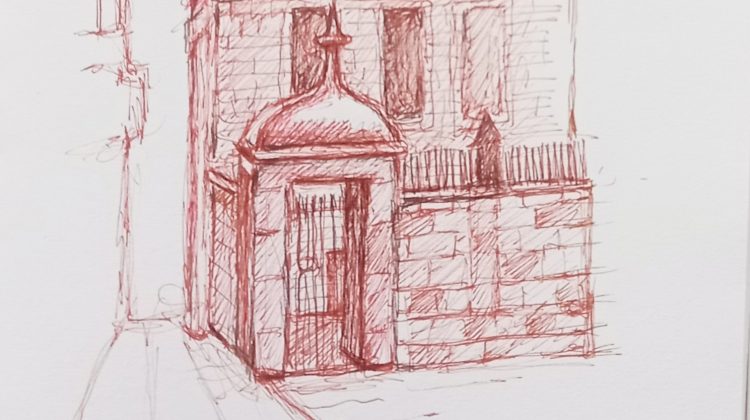 Edinburgh -walks with my pen
"Drawing is simply a line going for a walk" Paul Klee
I didn't draw for over a year when my darling Colin died. I still carried my pen with me and a small art notebook. But it just lay there in the bottom of my bag with old tissues (I was doing a lot of crying…still am really) and the odd cough sweet!.
I was walking through the streets of Edinburgh with my brother in law Iain and he was telling me the stories around all the amazing lanes and building of the old city. Iain made them all come to life and for the first time in a long time I was aware of my pen. I imagined it having a little wriggle at the bottom of my bag. I had wanted to draw Cities for a long while but without my Colin I felt empty inside and the pen had just lain there…inert.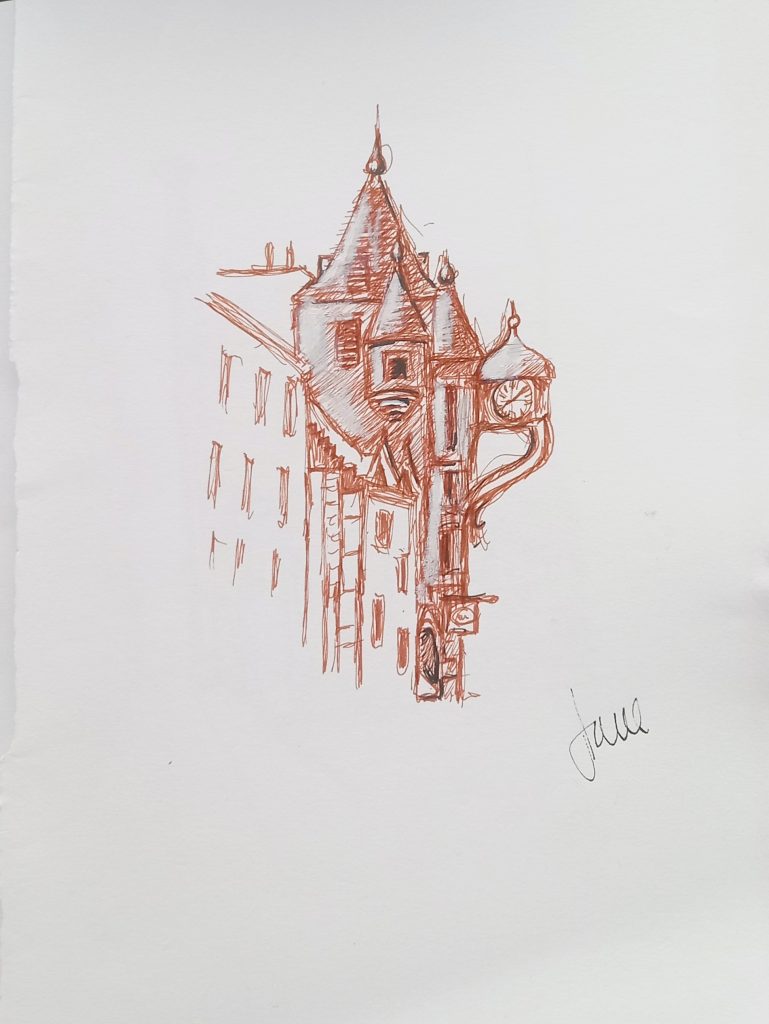 On the odd occasions when I had glimpsed it at the bottom of my bag, times when I was checking I had an umbrella or a face mask, it seemed to be eyeing me reproachfully. "I was part of you" it said "now look at me I'm all covered in fluff!" A metaphor if ever I heard one. I had been so happy, so in love and here I was… inert and covered in fluff!
Everywhere in Edinburgh there are towers, small towers on top of residential building and larger towers on top of churches and institutions – look up at the tops of buildings in Edinburgh they are magical! I became mesmerized by Iain's stories and the tall atmospheric buildings. When we got home instead of having a nap I felt compelled to dig out my pen, I dusted it off and thought as I opened my sketchbook "I could have a little doodle"…..and suddenly I was drawing and that was the beginning. The pen was back and the pen was hungry!
The next day I went out and bought 4 new pens. The pen had multiplied!