Jane Lang
Jane comes from a career in Dance and Performance Art. She was a performing and teaching member of The Natural Dance Workshop in Peto Place, London and a member of various performance arts groups including Spinsters and Kiss of Death. Taught to draw at age 4 by her East European mother she has an Honours Degree in Fine Art from Central St Martins. As well as showing at various venues such as Battersea Arts fair and Pintar Rapido she has always worked as a portrait artist to commission. Her paintings live all over the world from the USA to the Middle East.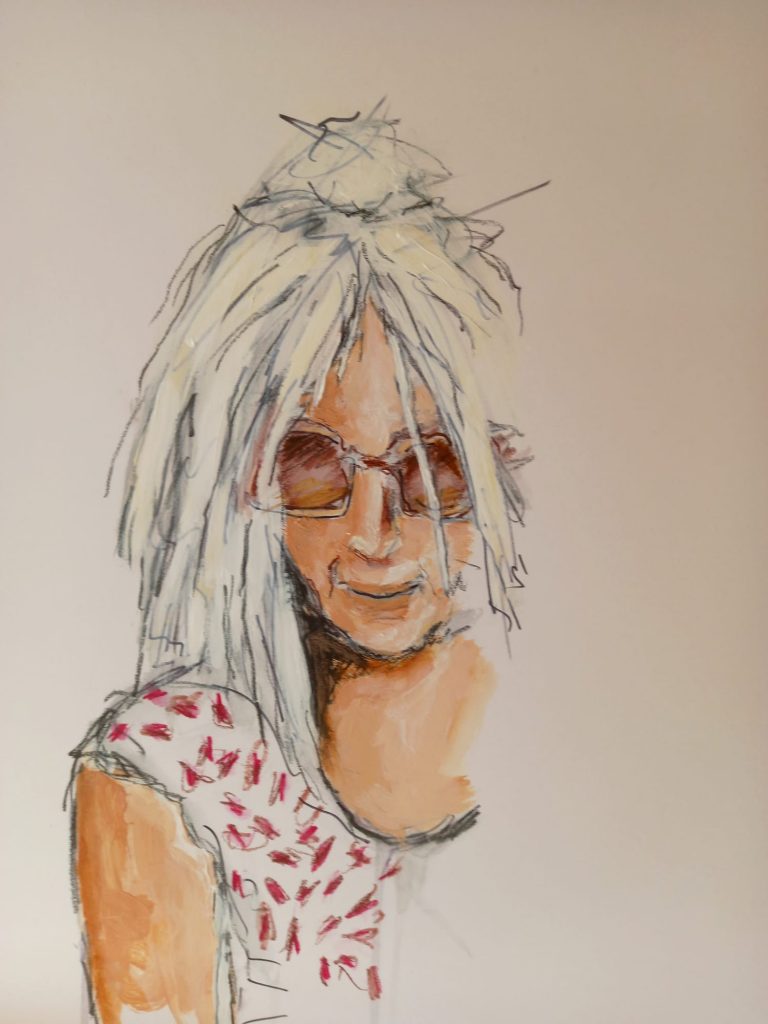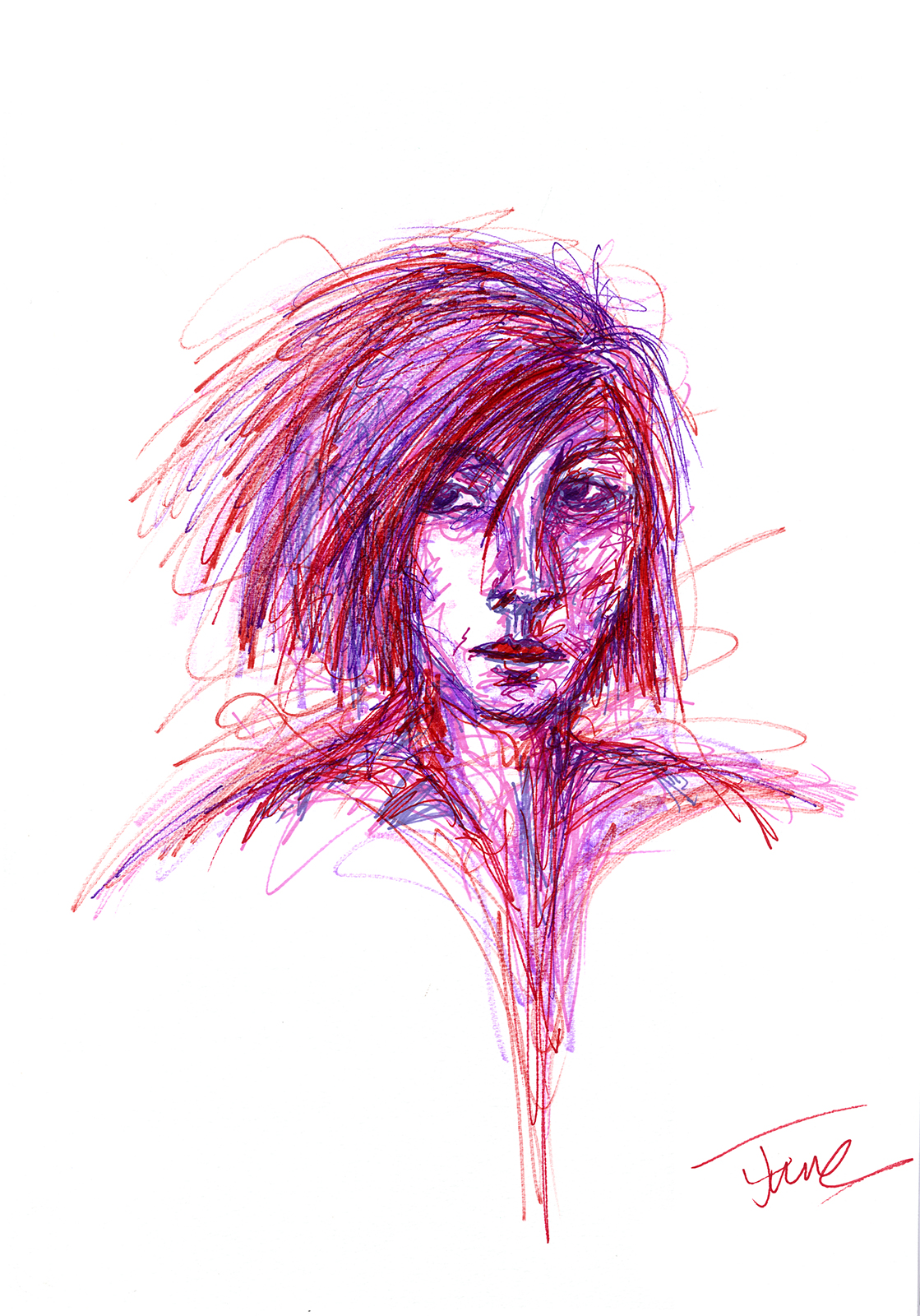 janelnagart.com
Portraits, Prints and Commissions
Portraits
I've been drawing portraits since I was a child. My aim is to capture the character, the essence of the person or animal. It's not enough for me to get a likeness I aim to capture the deeper energy of my sitter so even if its only a few lines they are instantly recognizable. It's a magical thing to do and I love it. There is no difference between humans, wildlife or domesticated animals its all life. It's such a great thing to actually "look" at someone for any length of time and in depth – how often do we get the chance to do that? I use both photos and drawings in my work.
Prints
Most of my work is available on prints. This includes the animals and lockdown pictures. They come in four sizes A4, A3, A2 and A1 and their prices range from £65 to £160 depending on size. All are on top quality paper in limited editions of 260 and I sign each one. Orders are delivered from 4 to 14 days depending on destination.
Payment is through Paypal.
Commissions
Commissions vary in price according to size. I often work from photos and live sketches and the client has the opportunity to view the work as its being completed.
For more information about how I work and a detailed price list please contact me.
If you want to discuss either prints or commissions please do email me and we can talk over the phone. I'm very happy to discuss my work and my process and there is no commitment at all.
"During these dark times of grief I find picking up a paintbrush and working to be one of the only ways to survive the days."
She is now back working full time on commissions, Lockdown Pictures, and the Astrology Paintings.